THE NEWEST CBD BRANDS
AT THE BEST PRICES.

The endocannabinoid system (ECS) responds to plant-based phytochemicals in a vast molecular array of internal cellular communication. Our hemp products are designed for daily use to optimize ECS activity.

Daytime focus
Symptoms related with depression and anxiety
High blood pressure
Neurological issues such as ticks, spasms, and shakingAnd much more
What are Phytocannabinoids?
The effectiveness of high-quality hemp extract is not defined by the presence of a single active compound. Rather, broad-spectrum phytochemicals work together within the body's ECS to restore wellness and achieve balance.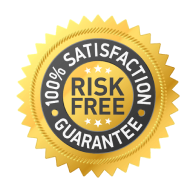 100% Satisfaction guarantee
Obviously, results can vary and we want you to be 100% satisfied. That's why we offer a 30-day Guarantee. If you're not happy, send it back for a full refund on your first order. It's simple as that! We value customer satisfaction above anything else.